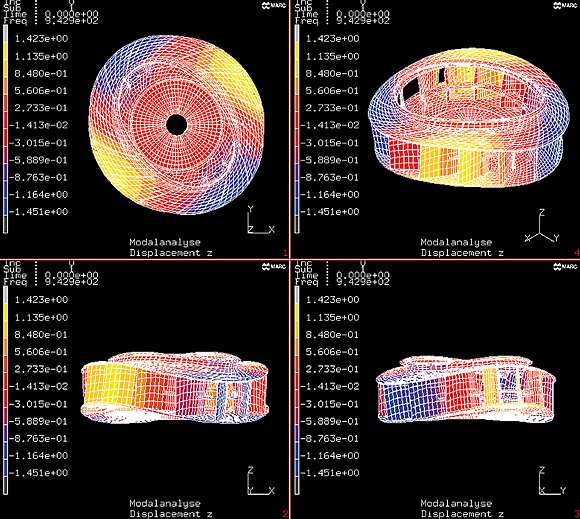 DLK uses both conventional strength calculations and numerical structural analyses using FEM (Finite Element Method) to verify the strength of the fan.
In addition to the strength verification of components, analyses of complete systems are also carried out, i.e. the interaction of the various assemblies is assessed. Within the framework of structural analysis, component connections such as welds, screws or rivets are designed for their fatigue strength. The determination of stresses and strains due to thermal and mechanical loads in the component play a major role. In addition, the vibration behaviour is analysed to ensure low-vibration operation of the fan.
Both in the development of new products and in the further development of the existing range, structural analyses are used to optimize the factors of strength and efficiency. In addition, the use of new materials is being examined.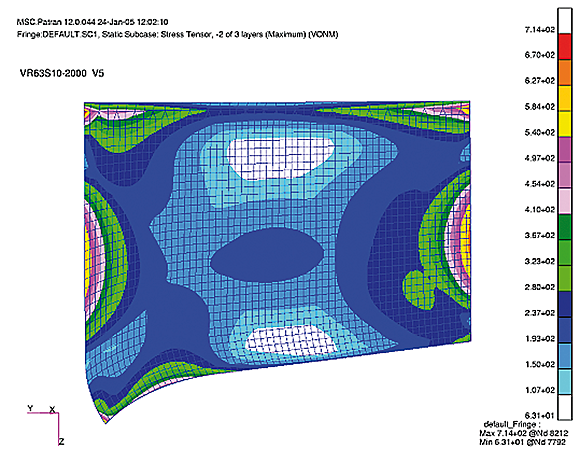 FEM-Analysis: comparison of stress values on a logarithmic curved blade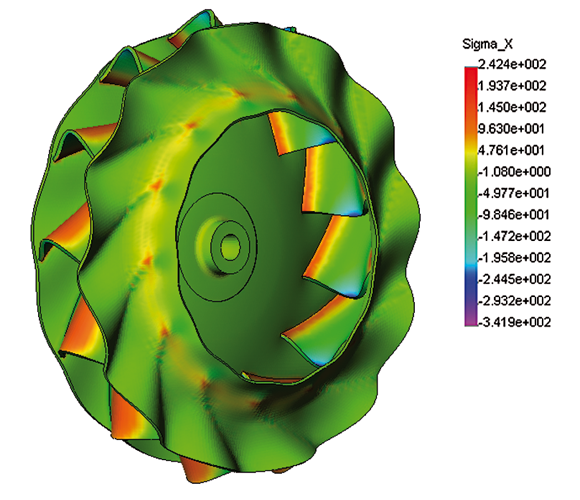 Stress analysis by FEM
---
Manufacturer of heavy industrial fans with production and headquarters in Germany. Individual and tailor-made exhaust air solutions for industry.
The extensive know-how of the traditional company DLK Ventilatoren guarantees continuous innovation.
Contact
DLK Ventilatoren GmbH
Ziegeleistraße 18
74214 Schöntal-Berlichingen
Phone: +49 7943 9102 0
Fax: +49 7943 9102 10
Email:
info@dlk.com