Laboratories and measuring technology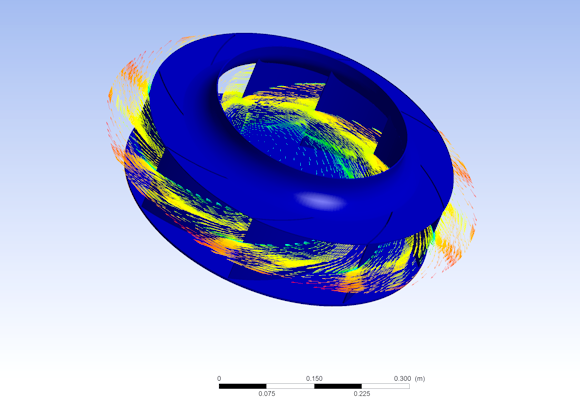 Experimental investigations are indispensable in the context of product development. DLK has all necessary measuring and testing equipment. The aerodynamic characteristics of various fans are determined on chamber and duct test benches according to DIN. Investigations in the sound laboratory enable both acoustic optimisation within the scope of product development and flexible product adaptations according to customer-specific requirements in the form of silencer systems, sound enclosures or similar.
The experimental strength verification of the fan is carried out by means of centrifugal tests. This also determines the maximum speed. Furthermore, vibration and resonance analyses are carried out.
Factory acceptance tests at DLK are of course carried out in the presence of the customer.
Renowned institutes support DLK in the technical acceptance of the functionality and safety of fans for high temperature ranges.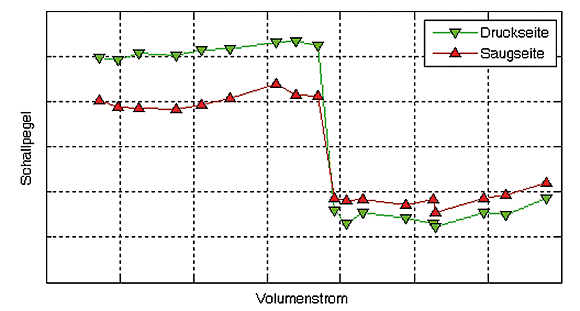 Example of the acoustical curve of a axial fan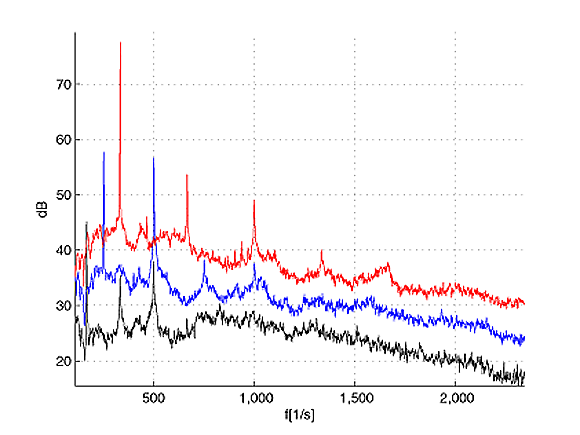 Comparison of different frequency spectra
Manufacturer of heavy industrial fans with production and headquarters in Germany. Individual and tailor-made exhaust air solutions for industry.
The extensive know-how of the traditional company DLK Ventilatoren guarantees continuous innovation.
Contact
DLK Ventilatoren GmbH
Ziegeleistraße 18
74214 Schöntal-Berlichingen
Phone: +49 7943 9102 0
Fax: +49 7943 9102 10
Email:
info@dlk.com